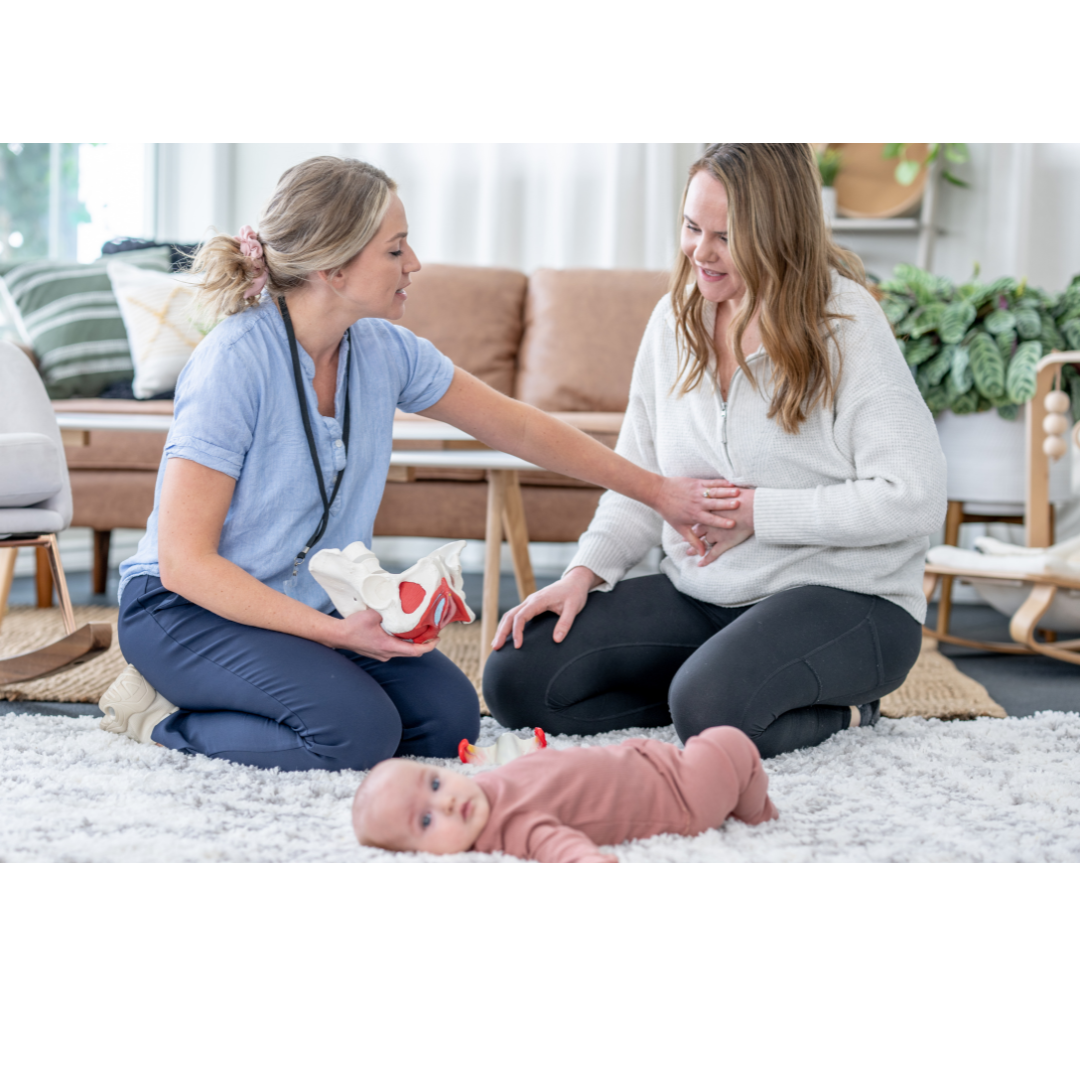 Are You Tired of Struggling with Diastasis Recti?
Do you want to get rid of your abdominal weakness? Continue reading to find out why Empowered Wellness is the right fit for you…
If you can relate and are looking for solutions to your concerns, we can help.
Even though diastasis recti are prevalent during and after pregnancy, you do not have to live in pain.
We are here to help you get back to living an active and unconstrained lifestyle.
Empowered Wellness is committed to assisting you in achieving your goals and regaining your sense of self.
We Understand How Tough It May Be to Live With Diastasis Recti.
… Diastasis recti is an issue that we can help you with. You want a long-term solution so you can resume your normal exercise routine. We understand that these constraints impede you from living your life according to YOUR wishes.
You must now…
This is not a viable way of life.
You should not be forced to change any element of your life because of diastasis recti.
The Thing Is, When It Comes To Diastasis Recti Pain Relief, There Are Several Options Available. We've Seen Everything.
…but the trouble is that they only provide short-term answers or impose constraints, neither of which you want!
Nobody wants to feel as though they are being hampered, especially someone as active as you.
Physical exertion is your way out. You look forward to your lessons, runs, and walks since they serve as a form of cleansing and self-care for you.
You have been unable to partake in these activities since you began experiencing diastasis recti pain.
We are aware and understand.
This is why we are here to help.
When you book with us, you can get the individualized, competent treatment that is focused on you and your goals.
Do you want to find out more? Inquire about our availability and price today.
You May Be Wondering How Empowered Wellness Differs From the Competition.
We are not like other businesses that merely provide temporary answers.
We do not reveal these details since we cannot promise an immediate resolution.
At Empowered Wellness, we help you achieve your personal and fitness goals while also regaining your confidence in yourself.
There will be no more being left out. There will be no more changes. There will be no more discomfort.
It is now our turn to help you.
We work with you to create a specific treatment plan that will allow you to resume your active lifestyle, which diastasis recti have prohibited you from doing.
We prioritize YOU.
You are a strong, active, self-assured, and powerful individual anxious to resume an active lifestyle with no limitations.
And this is something we guarantee.
Because we understand that time is your most valuable asset, our purpose is to assist patients like you in resuming a pain-free and unfettered lifestyle.
We are dedicated to acting in your best interests. We listen to YOU and YOUR goals, and our main focus is to help you achieve them.
Inquire today about our pricing and availability.
You don't have to give up your hobbies or family life because of problems that can be fixed.
Sincerely,
Dr. Stephanie Perez
PT, DPT
What People Say About Empowered Wellness

I loved how knowledgeable Stephanie was during our PT appointment. She showed me different things I can do to strengthen my pelvic floor as well as some gentle stretches I can start doing now to help with my my pregnancy. She is very personable and easy to talk to as well.
Stephanie is so well-educated and gentle. I am still using her breathing techniques and stretches years postpartum to keep my body strong. I'm so grateful for her expertise and will recommend her services for years to come!
I have had two visits with Stephanie- one prior to having my third baby recently and one postpartum and she was so wonderful! So easy to talk to, share my thoughts, concerns, etc. with and recieve helpful and attainable advice. She explained things well and was on top of all that super friendly! I've also never had dry needling before this, but liked it! It seemed to really help. I highly recommend seeing a PT and/or pelvic floor therapist, especially if you're pregnant. 🙌🏻 And Stephanie is fantastic for that!
Stephanie is amazing! All expectant or postpartum mothers need pelvic floor therapy. Stephanie did a wonderful job explaining all of the intricacies and providing tons of helpful information. I couldn't recommend her more!!
I never knew I needed a pelvic floor therapist postpartum (would have started during pregnancy if I knew about them) until a friend recommended Empowered Wellness. Dr. Perez is amazing! Very personable and gives great individualized care to meet your needs. I have seen great progress in my postpartum recovery journey and will continue to have appointments with her now and through my future kids! I have learned so much from her on all the things that go into the pelvic floor and overall well-being postpartum. I would recommend Empowered Wellness to any women because you don't know what you don't know and you'd be amazed at what you could learn.
Want To Get Relief Faster?
Choose which option works best for you