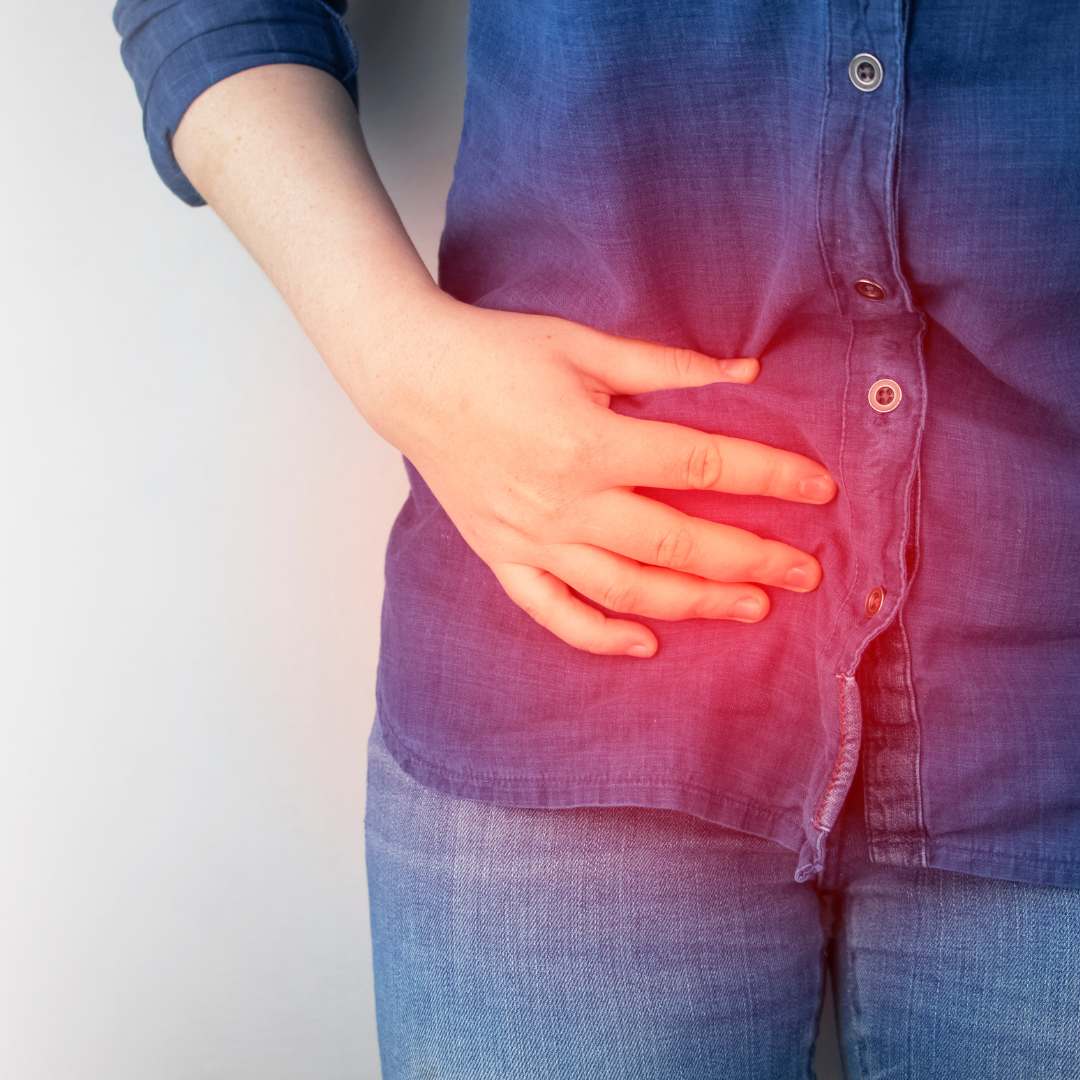 Is Pelvic Prolapse Causing You Daily Discomfort and Pain?
Are you unable to engage in comfortable intercourse? Is it difficult to lift anything heavy? If this describes you, read on to discover why Empowered Wellness is the solution for you…
You're looking for a solution. You want to get back to doing things your way.
If this describes you, we're delighted you're here and ready to assist.
Empowered Wellness is the greatest option for you and your prolapsed pelvis. We devise a therapy strategy to help you feel wonderful again – without limitations or restrictions.
We understand how aggravating pelvic prolapse may be.
You want a long-term solution so you can get back to doing the activities you enjoy.
You've had to miss out on a few things because of your pelvic prolapse.
You might have missed out on…
These constraints prevent you from living life to the fullest.
Why continue to live a restricted existence when we know there is a solution to our problems?
This is where we can help.
Empowered Wellness works with you to return to your preferred lifestyle and eliminate pelvic prolapse pain.
We assist you in resuming your LIFE.
We don't want you to be in pain, whether it's from using a tampon all the time or from feeling like you need to go even when you just did…
With daily interruptions of agony to your already hectic day, this is no way to live.
You just do not have time for pelvic prolapse.
It is time for us to assist YOU in finding a long-term solution to your pelvic prolapse agony, and that is exactly what we will do.
Interested in learning more? Inquire about our availability and pricing.
Here's the Thing: When It Comes to Pelvic Prolapse Discomfort, There Are Numerous Strategies to Alleviate the Pain. We've Seen Everything.
Or they offer surgery, in which you DO NOT WANT TO INVEST YOUR TIME OR MONEY!
The truth is that these "solutions" do not address the underlying issue.
This is why you continue to experience pelvic discomfort.
We give your pelvic prolapse specialized, professional care at Empowered Wellness because we know we can get to the bottom of the problem and help you return to a life lived with ease and no limits.
We determine what caused the discomfort in the first place, allowing us to treat you correctly and return you to your chosen lifestyle.
Here's the deal…
Some patients have been informed that their pelvic prolapse is "normal" and that they simply need to learn to live with it.
While pelvic prolapse occurs frequently, it is NOT normal.
Pelvic prolapse is not something you should have to live with.
Because the truth is that resting accomplishes nothing. While you may have brief alleviation, the underlying issue remains, and you will feel it as you resume your normal activities.
And, contrary to popular belief, surgery is not your only option for long-term relief.
There will be no more short-term fixes.
At Empowered Wellness, we're looking for long-term solutions, and we'll get you one if you book with us.
We are dedicated to treating your pelvic prolapse with attention and commitment since we realize you have already endured enough.
There will be no more missing out.
There will be no more discomfort.
There will be no more adjusting your way of life.
Your pelvic prolapse is a problem that we will address.
You May Be Wondering How Empowered Wellness Differs From the Competition.
And we don't tell you this because we don't want to provide short-term remedies.
At Empowered Wellness, we help you achieve your personal, sexual, and fitness objectives while also making you feel more like yourself.
We understand that you've already had to limit your activities.
We don't want you to have that option any longer.
We collaborate with you to create a specific treatment plan that will return you to the lifestyle you deserve — free and easy.
We put YOU first.
We know you're a strong, active, confident, and empowered individual who is eager to resume an active lifestyle with no restrictions.
That is what we guarantee.
We understand that time is your most valuable resource, which is why we strive to assist individuals like you in returning to their life free of pain and constraints.
You may be confident that we have your best interests in mind. We listen to YOU and YOUR goals, and our top priority is that you achieve them.
Inquire about our pricing and availability today.
You don't have to give up your hobbies or family life because of problems that can be fixed.
Sincerely,
Dr. Stephanie Perez
PT, DPT
What People Say About Empowered Wellness

I loved how knowledgeable Stephanie was during our PT appointment. She showed me different things I can do to strengthen my pelvic floor as well as some gentle stretches I can start doing now to help with my my pregnancy. She is very personable and easy to talk to as well.
Stephanie is so well-educated and gentle. I am still using her breathing techniques and stretches years postpartum to keep my body strong. I'm so grateful for her expertise and will recommend her services for years to come!
I have had two visits with Stephanie- one prior to having my third baby recently and one postpartum and she was so wonderful! So easy to talk to, share my thoughts, concerns, etc. with and recieve helpful and attainable advice. She explained things well and was on top of all that super friendly! I've also never had dry needling before this, but liked it! It seemed to really help. I highly recommend seeing a PT and/or pelvic floor therapist, especially if you're pregnant. 🙌🏻 And Stephanie is fantastic for that!
Stephanie is amazing! All expectant or postpartum mothers need pelvic floor therapy. Stephanie did a wonderful job explaining all of the intricacies and providing tons of helpful information. I couldn't recommend her more!!
I never knew I needed a pelvic floor therapist postpartum (would have started during pregnancy if I knew about them) until a friend recommended Empowered Wellness. Dr. Perez is amazing! Very personable and gives great individualized care to meet your needs. I have seen great progress in my postpartum recovery journey and will continue to have appointments with her now and through my future kids! I have learned so much from her on all the things that go into the pelvic floor and overall well-being postpartum. I would recommend Empowered Wellness to any women because you don't know what you don't know and you'd be amazed at what you could learn.
Want To Get Relief Faster?
Choose which option works best for you